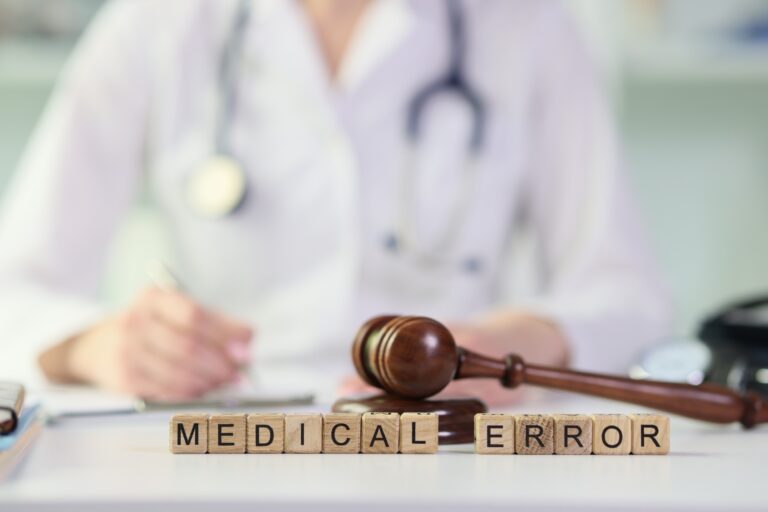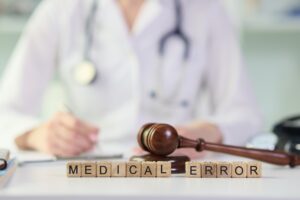 Medical errors can occur following a personal injury incident, whether it be a motor vehicle crash, fall, or any other negligence action resulting in bodily injuries. Understanding what constitutes a medical error, as well as some of the most common medical errors in personal injury claims, can help you better understand your legal rights. 
What is a Medical Error?
A medical error is defined as a "preventable adverse effect of medical care". It may be a failure to perform a planned action as intended or the use of a wrong action, leading to an unintended result. Medical errors may result in unintended injury, a prolonged hospital stay, or physical disability.
Under the American Medical Association's Code of Medical Ethics, doctors are required to inform patients of a medical error. This protects the patient's health, as well as the doctor-patient relationship.  
Examples of Medical Errors
Surgical errors

, such as not properly monitoring the patient or operating on the wrong part of the body

Anesthesia errors,

such as administering the wrong dosage
Diagnostic errors

, such as misdiagnosis or failure to diagnose a medical condition
Complications or infections

, which may be caused by insufficient sanitation or inadequate patient monitoring
Medication errors

, such as prescribing the wrong medication or dosage, or failing to check if the patient is allergic to the medication
Labor and delivery errors

, such as failing to check for common risks during labor
Failing to order tests

, which may be required to promptly diagnose a medical condition

 
Florida's law may permit an injured victim to include against the original negligent party, and/or the medical provider, damages that occurred as a result of medical negligence following the incident. This is a complex area of the law, and you should discuss the specifics of your situation with an experienced personal injury lawyer to decide how to best pursue those damages. 
If you or a loved one was injured in a personal injury incident and then sustained additional damages from a medical error, contact the experienced team at Weldon & Rothman, PL for a free case review.