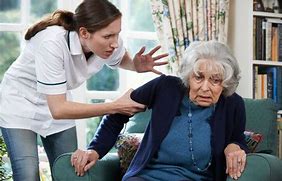 When our loved ones get older, they often end up no longer being able to live on their own and care for themselves. We put our trust in nursing homes to provide them with professional medical treatment, and to treat them with the kindness and respect they deserve. Unfortunately, there are many instances where nursing homes take advantage of the vulnerability of the elderly and are negligent in their medical care or even abusive emotionally. If you suspect your loved one is suffering from nursing home neglect, it is important to take the necessary steps to right this injustice.
Document Everything
Document everything you see with photographs. You cannot simply rely on the nursing home's medical records, especially if you suspect they are being noncompliant with health standards. One common sign of neglect is deep bedsores; these can develop if the staff are not regularly rotating the patient on the bed. These sores can progress until they reach the bone, and will continue to worsen if the staff does not treat the wound correctly. Also be sure to look for any bodily wounds and take photographs if you find them. You should also take any photos of unclean or unsafe conditions that you come across.
File a Complaint/Report Abuse
If you suspect immediate danger for your loved one, call the police and make a police report. If the person is not in immediate danger, you should file an AHCA complaint so the state of Florida can investigate the claim and hopefully find the same conditions that you noticed.
Speak to a Lawyer
If you suspect abuse, speak with a personal injury/nursing home neglect attorney who understands how to compile a strong case against a nursing home for neglect. Your loved one may be entitled to compensation for the neglect or abuse they suffered. Oftentimes, nursing homes will continue to get away with mistreating their patients until their bottom line is affected by a lawsuit. This is the best way to get protection for your loved one and help prevent future abuse from occurring.