A whistleblower is an individual who reports a person or entity to the government for taking part in illegal activity. If you're a whistleblower in a case of a legal violation or any threat to the safety of the public, you may be concerned about your own reputation, career, or wellness. In this situation, it's important to understand the laws and reward system put in place specifically to protect whistleblowers.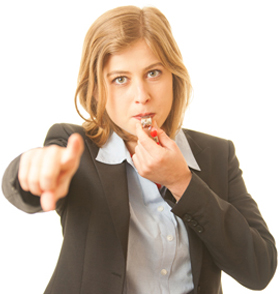 Whistleblowers: The False Claims Act
The False Claims Act, or FCA, is the first whistleblower law ever established in the United States. In 1863, it was signed into law in an effort to prevent fraud in contracting with the government. The FCA has become stronger over time as revisions have been made. Amidst these revisions, however, the whistleblower (qui tam) provision has remained.
The whistleblower provision in the False Claims Act allows whistleblowers to receive a reward for reporting fraud to the government in a confidential manner. Specifically, this provision involves fraud that leads to a loss of money for the government. Under the FCA, whistleblowers are required to receive a financial reward for confidentially reporting fraud. The amount of this reward is a percentage of the government's recovery – usually 15 to 30 percent.
Facts About the False Claims Act
The whistleblower provision of the False Claims Act provides Americans with the resources they need to fight fraud and prevent crimes against the United States government. After all, fraud against the U.S. government compromises U.S. taxpayer money.
Fraud that leads to a financial loss for the federal government may involve:
Underpaying the government
Avoiding a responsibility to pay the government
Supplying a product or service to the government that's below the expected standard
Charging the government more than the fair amount for a product or service
Filing a case under the False Claims Act and claiming the reward that you're entitled to as a whistleblower is a complex process. At Weldon & Rothman, PL, our skilled whistleblower attorney and staff will ensure that your case is carried out properly, that you receive the maximum reward, and that you're protected against any risk to your employment. Contact us today to learn more.