The Family Medical Leave Act is complex, and sometimes even employers don't understand the law. If eligible, FMLA allows you to take unpaid leave from work for up to 12 weeks for your own serious medical condition or to care for a family member with a serious medical condition. You can also use FMLA in a couple of other situations. It is important to understand your rights to leave when it comes to the Family Medical Leave Act. Here's what you need to know.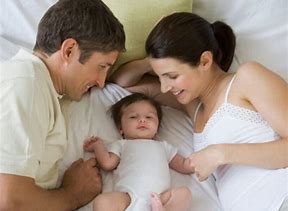 Not Everyone Qualifies
Not everyone qualifies for leave under the FMLA. Employers who have less than 50 employees do not have to provide leave under FMLA. As an employee at a qualifying employer, you must have been employed for at least one year and worked at least 1250 hours the previous year. Before you file a lawsuit for your employer failing to provide you with leave under FMLA, make sure you qualify.
When to Use FMLA
You can only use FMLA in a few different situations. These include:
Coping with your own serious health condition
Caring for a family member with a serious health condition
Bonding with a new child
Caring for a military service member or coping with practical matters after a family member is called to duty
These are the only instances in which you can use FMLA. Your leave can be up to 12 weeks, unless it is to care for an injured service member, in which case you can take 26 weeks. You do not have to use all of your leave at once. You can use your leave intermittently, such as for doctor's appointments and treatments. However, it is up to your employer if you use your leave intermittently for bonding with a child.
Your Rights
It is important to know your rights with FMLA. If your employer denies your leave even though you qualify, they could be held liable. They can also be held liable if they fail to return you to the same or equivalent position and salary when you return from leave. In addition, you have a right to continue your health insurance while on leave, although you may have to continue paying your contributed share of the premium.
If you have been denied FMLA, returned to work to find yourself demoted, or lost your health insurance while on FMLA, you have a right to compensation. Contact us today for more information or to schedule a free consultation.