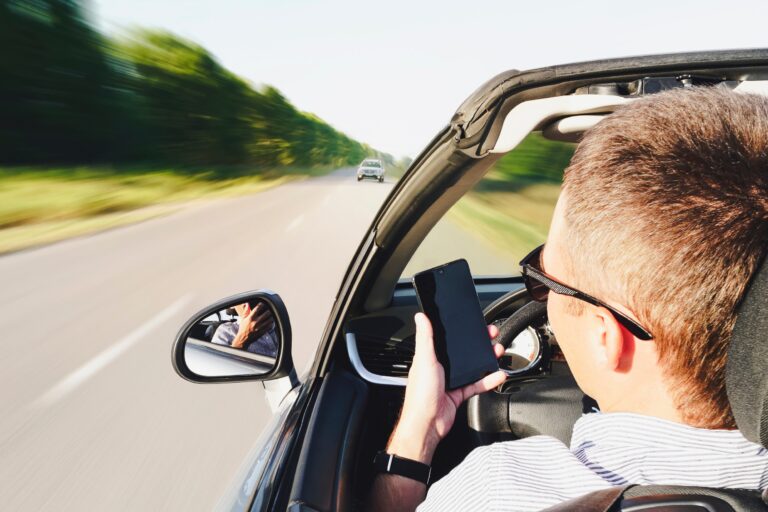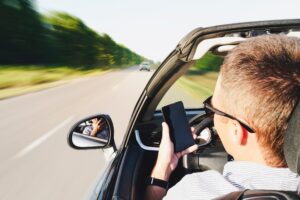 Distracted driving caused 3,142 deaths in 2020 alone. Considering this troubling statistic, understanding the dangers of distracted driving can help reduce car accidents and the potentially life-threatening injuries that they often cause. 
Defining Distracted Driving
Distracted driving is defined as any activity that takes attention away from driving. Some of the most common distractions on the road include:
Texting

Talking on the phone

Scrolling through social media

Talking to passengers in your car

Eating or drinking

Adjusting the radio

Adjusting the vehicle controls, like the mirrors

Checking or adjusting a GPS

Reaching to retrieve an item on the floor or in the backseat of the vehicle

Smoking or lighting a cigarette
Types of Distracted Driving
There are three key types of distraction that can affect drivers: manual, visual, and cognitive. Manual distractions take the driver's hands off of the steering wheel, visual distractions take the driver's eyes off of the road, and cognitive distractions take the driver's mind off of driving.
Some distractions fall under more than one of these categories. For example, talking on the phone can take both a hand off of the wheel and your thoughts off of the road. 
Distracted Driving Statistics
Distracted driving statistics from recent years can teach us a lot about this risky habit. 
Being a victim of an auto accident due to another driver's negligence can be devastating. If you were recently in a crash, contact the auto accident attorneys at Weldon & Rothman, PL to ensure that you receive your rightful compensation.