You pay your insurance company an annual fee to make sure you're protected when you need it most. A car accident, a house fire, a physical injury – all happen unexpectedly and cause you mental, emotional, and financial stress. When these things come up, usually your insurance company works with you to ease that stress and cover the expense of those unexpected events. Sometimes, though, they don't. It is possible to file a valid claim with your insurer and have your claim denied.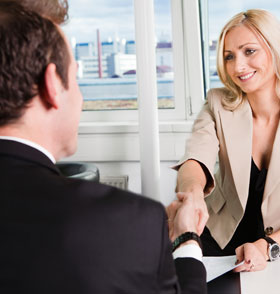 If you have been denied compensation by your insurance company for a valid claim, the company could be guilty of a bad faith practices, and you could be compensated for their negligence. It's important to have an experienced attorney in your corner to navigate the laws surrounding bad faith claims. Here are 3 reasons to hire an attorney if your insurance claim is denied.
An attorney knows what evidence and documentation to collect to support your case.
Insurance companies are in the business of making money; they are well-versed in providing confusing contract language or failing to provide proper documentation in the hopes you won't be prepared to fight back. An attorney knows what is required and will stand their ground against your insurance company.
An attorney will get you the most compensation possible from your claim.
Insurance companies acting in bad faith will often try to offer you less money than what is reasonable for your claim. An attorney will demand an appropriate payout and, depending on how the case goes, could even get you more money than the face value of your policy.
An attorney may be taken more seriously.
Insurers may take your claim more seriously when it is filed by an attorney, which could mean a faster settlement for you and a larger compensation amount. When working with you, they could drag their feet and avoid your attempts to contact them. An attorney will see these signs and act accordingly to keep your case moving forward.
Choosing the right Southwest Florida attorney to help with a denied insurance claim is key to easing your stress and getting your life back to normal as fast as possible. The attorneys at Weldon & Rothman will aggressively pursue your insurance denial claim and make sure your insurance company is held accountable. Call (239) 262-2141 to schedule your free consultation today.